Indiana Man Battling COVID Finds Hope at Jackson Memorial Hospital and Miami Transplant Institute with Double-Lung Transplant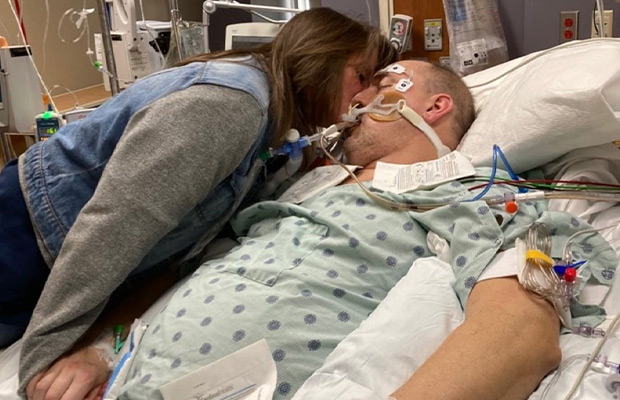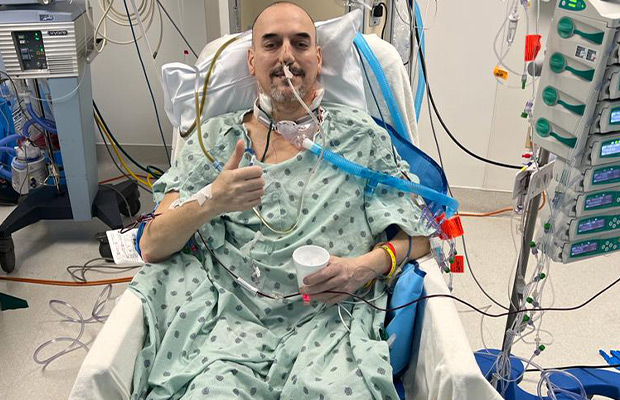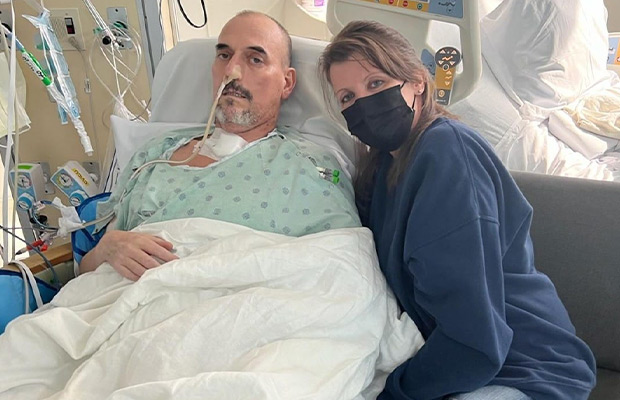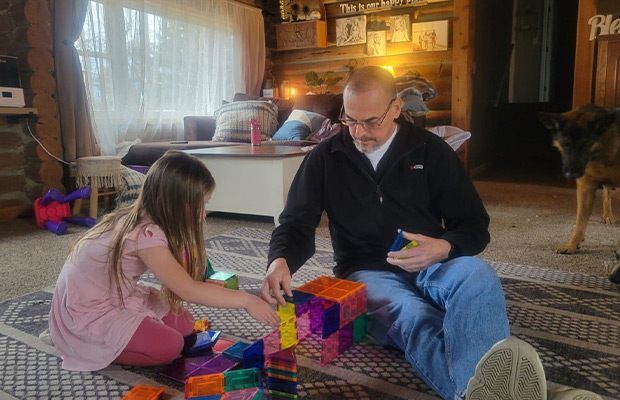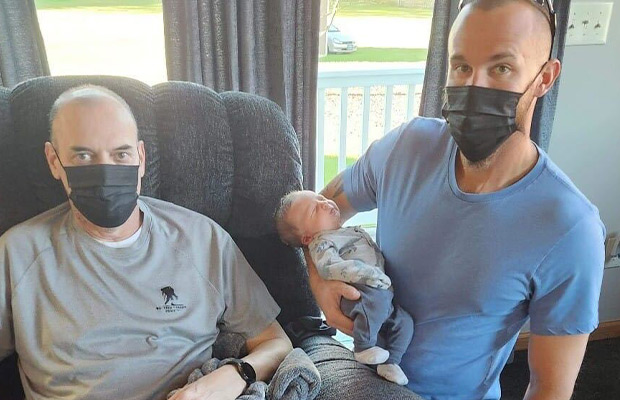 By: Krysten Brenlla
When Tim Cornett tested positive for COVID-19 in January 2022, he didn't think much of it. He was 55, fit, healthy, and thought the worst of the deadly disease was long gone.
"A lot of people were saying it's just like the flu, you get treated for it and you'll be fine," Cornett said. "But I was bad enough to where I had to be ventilated."
Originally from Indiana, Cornett would spend most of his time riding his favorite Harley and visiting his sons and grandchildren. He loved Jeep rides at night with his wife Jeannie, the gym, quiet dinners, Dairy Queen ice cream, and the outdoors.
However, after a week of contracting COVID, most of his time was spent inside of a hospital room.
By March, his lungs depreciated rapidly. After a few weeks in the hospital, Cornett was suffering from respiratory failure and was placed on a ventilator.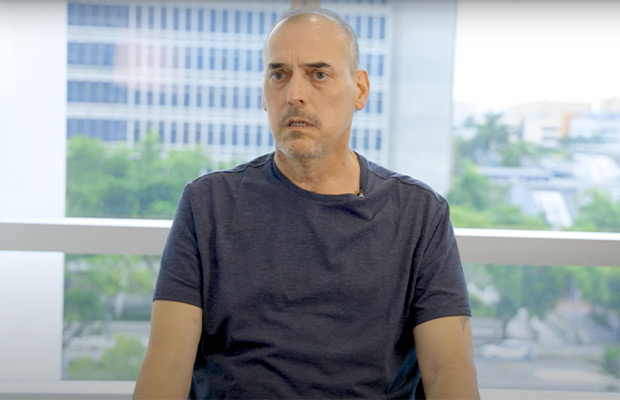 "In Indiana, Tim became critically ill, to the point where he needed a double-lung transplant," Jeannie Cornett said. "They denied him the lungs due to his condition and told me there was nothing else they could do for him."

Cornett was evaluated by several hospitals in the country, each of them denying him because of his fragile state.

The doctors in Indiana told Jeannie Cornett, 55, to start making arrangements. They wanted to remove his ventilator.

"I had promised my husband before he went on the ventilator that I was not going to let him die," she continued. "I was not going to remove his ventilator without finding him lungs first. That's when another doctor came in and said, 'Miami, Florida. Yes or no?' I didn't even think twice."
To save his life, a doctor in Indiana referred Cornett to the Lung Center at the Miami Transplant Institute (MTI), an affiliation between Jackson Health System and UHealth – University of Miami Health System.
In order to be safely transferred to MTI, Cornett was placed in a medically induced coma and on extracorporeal membrane oxygenation (ECMO), an advanced treatment that pumped blood throughout his body, and allowed his heart and lungs to rest.
When he arrived at Jackson Memorial Hospital at the end of March, and woke up from the coma at the beginning of April, Cornett didn't know where he was. He couldn't walk or move his muscles, and had spent several weeks on ventilator support.
To prepare his body to endure the double-lung transplant procedure, Cornett needed extensive physical therapy.
"Tim's condition upon arrival to Miami made it an extra challenge for us," said Juan C. Salgado, MD, critical care lead of the Lung Center at MTI. "We had to make sure we could rehab him to a spot where he would be considered for transplantation, and the entire ICU and rehabilitation team was working toward having him optimal enough so that the transplantation could be a possibility."
The doctors at MTI kept Cornett on ECMO until a match became available.
After four months and six different attempts to procure an appropriate set of lungs, a perfect match was found.
"When I received the news of a perfect match, it was overwhelming," Cornett said. "And when the doctors came into my room and said 'yeah, it's an exact match – we're doing it,' it was unbelievable, and I felt like I could breathe again."
Cornett's double-lung transplant procedure, led by Tiago N. Machuca, MD, PhD, director of the Lung Center at MTI and one of Cornett's thoracic surgeons, had its challenges. His lungs were severely damaged, and his entire thoracic area was inflamed due to COVID and its aftermath, which made it risky for the surgical team to remove the diseased lungs.
"A double-lung transplant is a complex surgical procedure, let alone in a patient fighting COVID for several months on the ventilator and on ECMO," Dr. Machuca said. "Tim developed severe adhesions in his native lungs, so the challenge wasn't implanting the new lungs in, but removing the old lungs out, which were diseased by COVID, and the superimposed bacterial infections that had developed alongside his clinical course."
On July 27, Cornett received a successful double-lung transplant at Jackson Memorial.
"The team worked diligently to ensure there would be no complications throughout the operation, and our innovative approaches at MTI, from keeping him stable on ECMO to getting him ready for transplantation through rehabilitation to a successful surgical procedure, is why he flew more than a thousand miles to Jackson Memorial to receive treatment here," Dr. Machuca continued.
After more than 170 days in Miami, Cornett returned home on October 15 to meet his new grandson, drive his Jeep again, and go back to a normal life with his wife and family.
He's getting stronger every day with the help of his doctors in Indiana, and he's eternally grateful to the doctors, surgeons, nurses, and therapists at Jackson Memorial and MTI, alongside the donor family, who gave him a second chance at life.
"Thank you is not enough to say to the team at Jackson Memorial and to the donor family," Cornett said.
"Thank you from the bottom of my heart for saving my life. It's a miracle."