See the Lives We've Changed
Our caring professionals deliver personalized rehabilitation services.
Our rehabilitation patients appreciate the warm, professional care they receive from the experienced therapists at UHealth Jackson Rehabilitation Care. They also take advantage of the advanced technology, convenient locations, as well as the people who help them recover every step of the way.
Learn more information specific to each of our three rehabilitation facilities:
Christine E. Lynn Rehabilitation Center     Jackson North Medical Center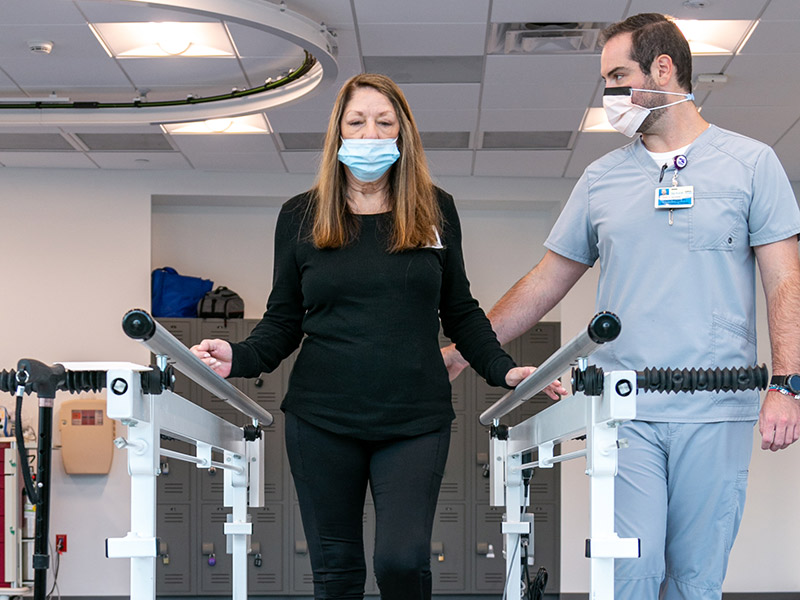 Kendall Woman Back on Her Feet After Year-Long Recovery
For more than three decades, Cassandra Hirsh has owned Scully's Tavern, a popular Kendall restaurant. As Cassandra was getting ready to leave her house and head to work one day last September, the 68-year-old fell down the stairs and suffered a catastrophic injury.
Read More